I was working on a family videos project and found some captions made in 2005 in Saint-Cloud, a classy suburb near Paris. In Saint-Clous there is a Park with a magnificent view on the top of Paris. This event took place in 2004 and 2005 but unfortunately it did not succeed to take its place in th eclassic and sportscars events calendar. There were some venue of surprisingly rare cars like early french cars Avions Voisin, Delage, but also some very rare cars like an Automobile Voisin C15 Petit Duc 1928 (the personal car of Gabriel Voisin),
a De Tomaso Mangusta (401 produced),
A De Tomaso Guarà (15 built) and plenty of other rarities.
There was also a Ghia bodywork that I tought was one of the 15 "batmobile" made with a Fiat 8V basis, but it happens to be a much rarer version based on a Jaguar XK100 and made only in 3 exemplars, the Jaguar XK120 Ghia Supersonic.
And now you can see all of them in video, this is one of my earliest shots made with a digital camera , so it's far from perfect but i found those rarities worth being published, so just have a look and enjoy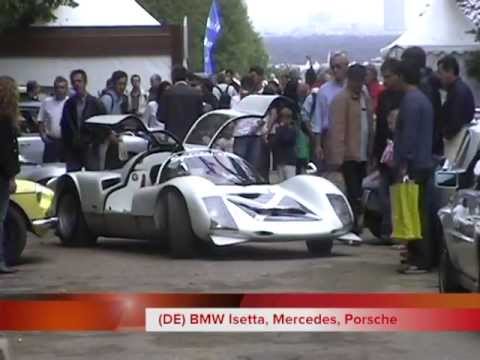 Jacques